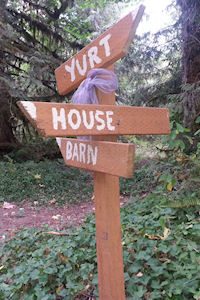 August 7-9 weekend turned out great for those who managed to find our way to J & L's farm near Lebanon. I arrived on Saturday early afternoon, and finding no one around the house I went to the faint sounds I heard coming from the direction of the creek.
J & L got this wonderful farm beside the creek about two years ago and have made improvements – including a very impressive yurt by the creek. They also have horses, goats, chickens, and two dogs.
Activities included the usual lively conversation, but I especially liked the tour of the north side of the creek and a visit to the Screaming Like a Little Girl waterfall. Unfortunately, I did not get a photo of it. Maybe next time.
In late afternoon there was a well attended jam session.
Randy
Hanging out creekside (view from yurt deck)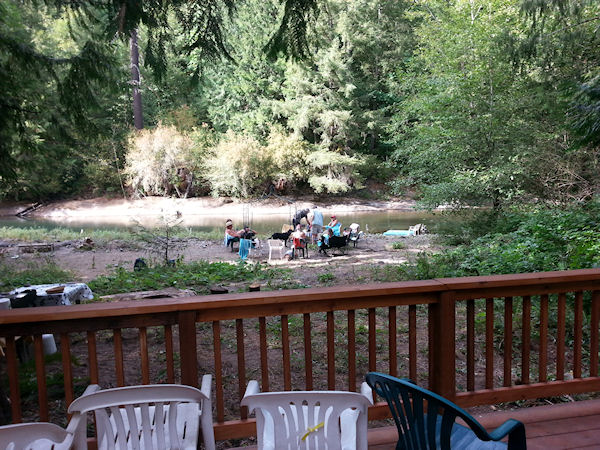 View from the creek.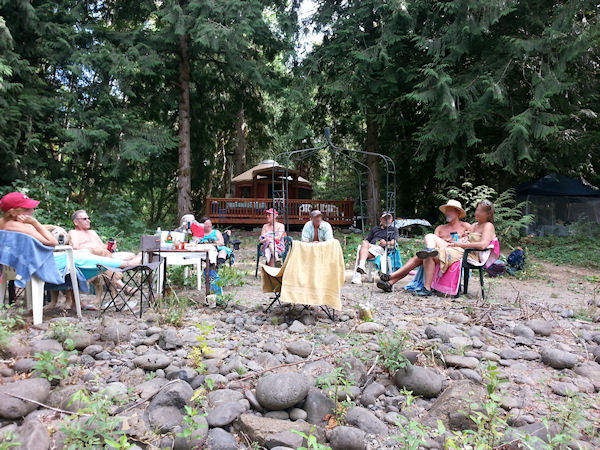 Bob the builder.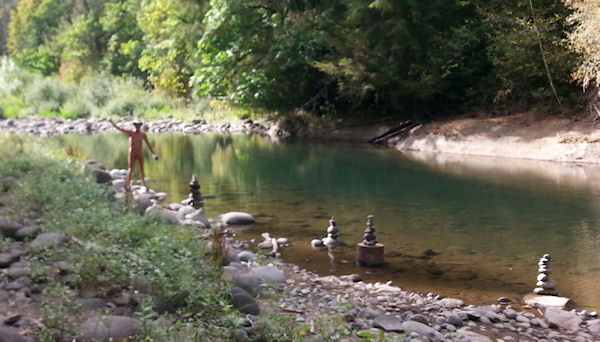 Barn and horses.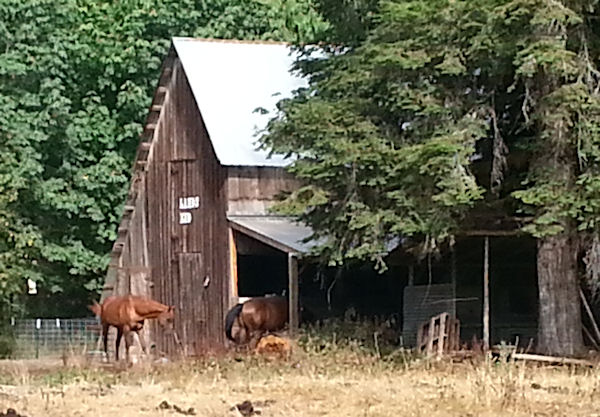 Randy and Bob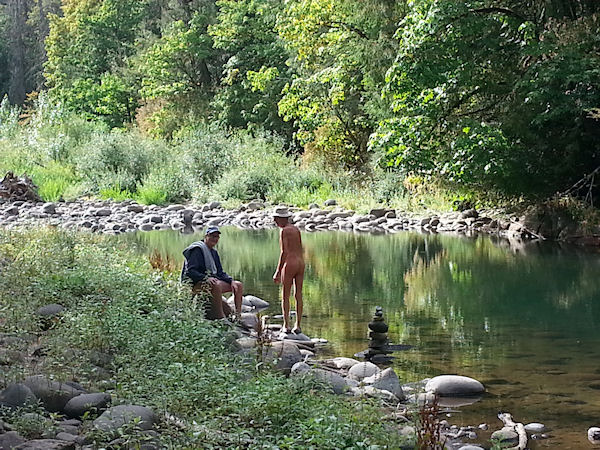 Chickens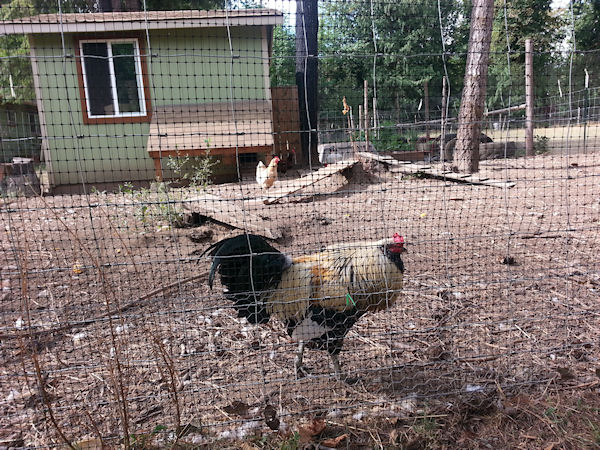 Garden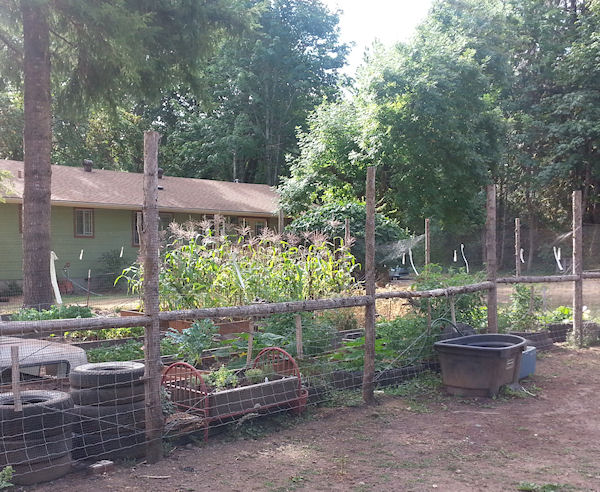 Jam scene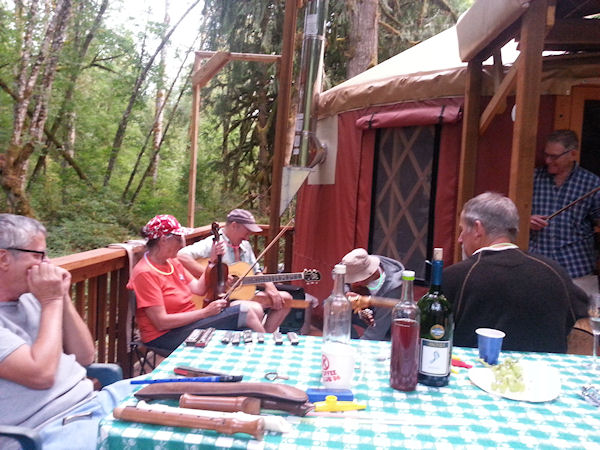 Necessities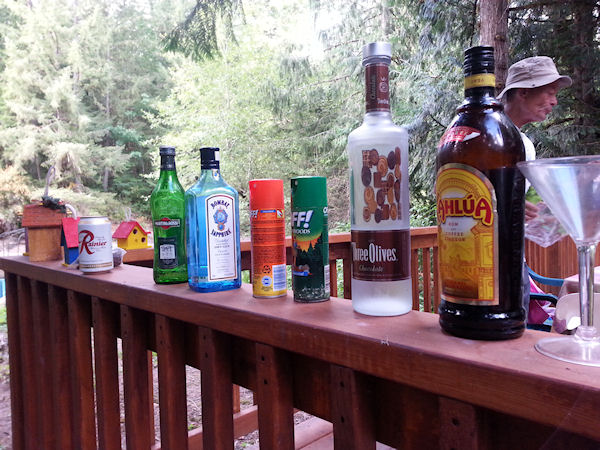 Jamming some more.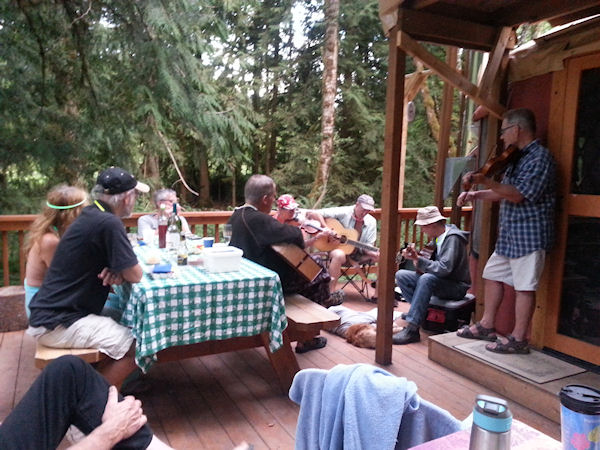 … and more.